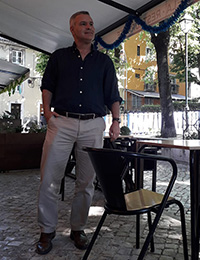 Welcome to LISBOA LUZIDIA
Lisboa Luzidia (Shinny Lisbon) is a company purely `Alfacinha`, descendant of own Lisbon city.
Carries on its activity in real estate.
Develops its actions, in Client/Provider of customer service dichotomy, since We are all Customers.
Lisboa Luzidia, Mediation of People and Property, because interpersonal relationships, are indispensable.